A child is not a miniature adult
It was this realization and an interest in improving the then dismal outcomes of children undergoing surgery that led to the separation of paediatric surgery from General Surgery. At that time, in the 1960s, this was certainly a very challenging job. Creation of an entire department from scratch, and building up a complete floor, with a totally self-sufficient super-specialty, to establishment of an MCI-recognised post-graduate course in paediatric surgery, was no small achievement.
Prior to 1967: Humble beginnings
Prior to 1962, all children were admitted and operated in the department of General Surgery. There was no separate Paediatric Surgery ward, ICU or OT. In 1963, a beginning was made in the direction of setting up the specialty, by appointing Dr RK Gandhi as Honorary Lecturer in Paediatric Surgery under Prof. Sen. At that time, 5 beds were given to Dr. Gandhi in ward 5 (in General Surgery), and he started looking after all the paediatric work. Later, the number of beds was increased, and patients were scattered over different wards.
By 1967, these commendable efforts led to Paediatric Surgery becoming firmly entrenched as a separate specialty and a full-fledged department was created by committing all paediatric surgical beds to the care of Dr RKG, who was appointed as Honorary Professor and Head of Paediatric Surgery.
1967: The New Era Begins
Department of Paediatric Surgery was started. Dr RKG was professor and HOD. Dr Snehalata Deshmukh (SSD) was Lecturer. Pediatric Surgery Ward was located above JMT on second floor. Later on additional beds were given in Ward No 2 on ground floor. From 1970, newly created Ward 3 became the ward for paediatric surgical patients. It was built with great efforts on the 3 rd floor terrace of Gynaecology wing (also known as N.A. Purandare wing) just above the postnatal ward (14A). Initially, only 12 beds were allotted, which were gradually increased to 18, then 20, then 24 beds. Now, there are 50 beds allotted to ward 3.
There was no separate dedicated OT and ICU. A small room at the entry of ward was used as a temporary ICU. JMT OT (General Surgery OT on 1st floor) was used for Paediatric Surgery cases till 1982. There was no lift till ward 3. It was only up to the second floor. The only access to ward 3 was via a narrow staircase beside the lift. Patients were physically shifted up and down the staircase as no trolley could be pushed till there.
1972: The Department got recognised for M S (Paediatric Surgery) in April 1972. Paediatric Surgical and Gen Surgical residents were appointed
1973: First MS Paediatric Surgery examination taken.
1980: First batch to enter as MCh Paediatric Surgery batch.
1982: Paediatric Surgery OT Complex, separate Paediatric Surgery ICU (3ICU) and seminar hall were constructed on the terrace beside the existing ward 3.
There were three OTs constructed. Two OTs were used daily for cases under anaesthesia. 3rd OT was used for endoscopies and as septic OT. At this time, the lift was extended to come up to ward 3 on the third floor. The ICU had Omega incubators with trolley. Luschko and Birds were the first ventilators in ICU. Luschko was imported from Amsterdam. At that time, Dr. Anil Tendolkar, from department of cardiovascular surgery, taught the residents how to use the Birds' ventilator. Right at that time, there was auto door closure system in 3ICU so as to reduce the chances of infection. The entire renovated complex provided a complete setup for management of Paediatric surgical conditions.
1986 The first test tube baby of Mumbai, delivered by Dr Indira Hinduja in KEM hospital, Ms. Harsha Chawda, was kept in this very 3ICU in 1986. She developed acquired rectovestibular fistula which was successfully treated in ward 3 ICU.
2001 Platinum Jubilee Celebrations of Seth GSMC and KEMH
2003 Universal Cystoscope set acquired by department in 2003
First Single chip Laparoscopy Set acquired by department in 2004
2006 Thoracoscopy Set
2008 Triple Chip CCD Camera
2009 Harmonic Scalpel
HD Laparoscopy set
MUHS Recognised 1 year Fellowship in Paediatric Minimal Access Surgery Started. Dr Rahulkumar Gupta was the first fellow. Till today, 8 candidates have been awarded fellowship.
2010 High Frequency Oscillatory Ventilator (HFOV)
2011 Ventilating Bronchoscope
Best OT Award
2011 Renovated Ward 3, ICU and OT complex
2013 Birth Defect Clinic
New Flexible Upper GI scope Balloon dilatation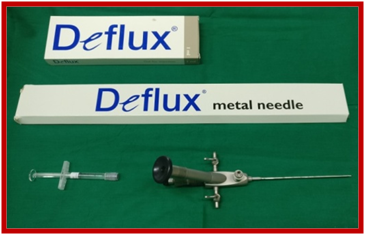 Paediatric Urology Set With Ureteroscope
Endoscopic Management Of Vesicoureteric Reflux
2016
2017
Modular OT
Visit of Director (ME & MH) to inspect modular OT
Holmium YAG laser for paediatric use
MILESTONES OF DEPARTMENT
Conferences arranged by Department
3rd Asian Congress Of Paediatric Surgery (Taj 1976)
World Congress 1980 inaugurated by Dr. Neelam Sanjeeva Reddy (6th President of India)
Felicitation of Dr RKG by Bombay Chapter of ASI 1980 with CME
ASI Conference 1982
Asian Seminar in Paediatric Oncology 1987
PESI (CME) 2009
Lecture on 'Antenatal diagnosis and intervention" by Dr Nitin Chaubal
Post Graduate CME 2010
Paediatric Urology Live Operative Workshop 2011
PG CME 2013
Maharashtra Chapter Of IAPSCON 2013: Karjat
Live Operative Colorectal Workshop 2014 by Dr Alberto Pena
Cadaveric Liver Dissection And Vascular Anastomoses Workshop 2015
Lecture on Robotics in Paediatric Urology by Dr.Mohan Gundeti 2016
Sections Units Branches